About Bishop David Kiganda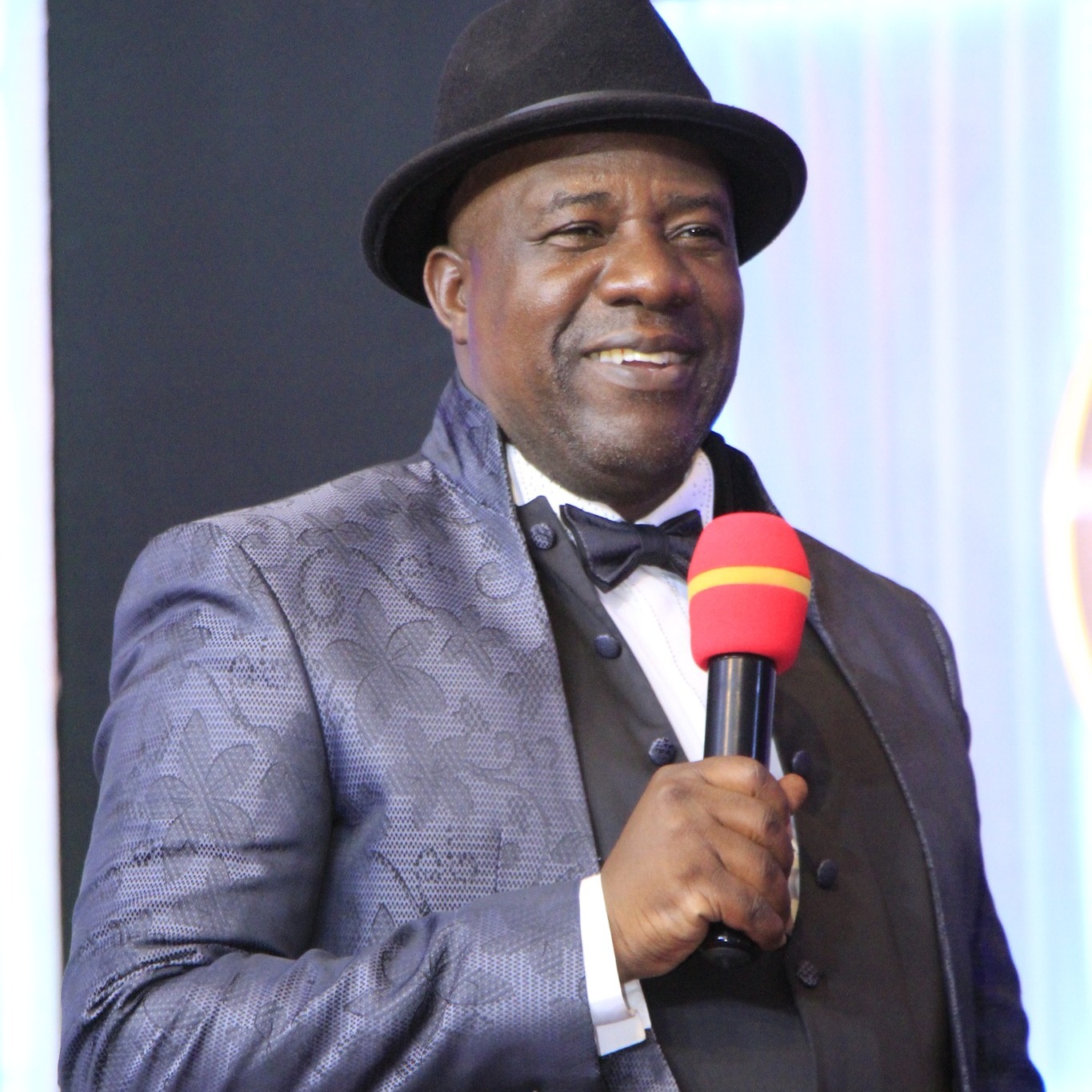 DR. Bishop David Kiganda is the Founder and President of the CHRISTIANITY FOCUS MINISTRIES whose headquarters are situated in Kampala City, Uganda, East Africa
This ministry has as many as 80 branch churches spread across the Nation That He oversees under the same administrative Leadership. DR. Bishop David is the Founder and Executive Director of Christianity FOCUS GRAMMAR SCHOOL: a center for needy Orphans and vulnerable children in Uganda located at Budaali, Namayumba, Wakiso District, Uganda East Africa. Zealed for the Kingdom of God, he Oversees and Presides over the National Pastors' Platform, an umbrella unity organization which brings together born again Pastors and churches, for unity, Fellowship, Networking, accountability purposes and Team work. This humble man covers in himself some more attributes in an Evangelist, Conference Speaker, a debater and public Speaker. DR. Bishop David Kiganda has been changed to travel across the world extensively in countries like England, Denmark, Norway Sweden, South Africa, India, United Arab Emirates (UAE), Nigeria, Malawi, Rwanda, Kenya Tanzania, South Korea, United States of America and many others, with a purpose of preaching and proclaiming the good News of the lord Jesus Christ. He is married to Pr. Cindy Kiganda, a born of Zimbabwe and currently a father of four big boys and 2 girls. Born again in the early 80s, Bishop David located in a remote area of KAMPALA city called KISENYI in the central region of Uganda to start a ministry in the middle of gangs, armed robbers, prostitutes and every kind of wrong doers. KISENYI that no one believed would experience a strong transformation has actually surprised many today being developed into a modern suburb, following multiple evangelical and prayer activities that this servant of God initiated in the area, that led to mind transforming and in recognition the area is named after him. One of the strongest weapons that Bishop David has used to impact this community and the whole country of Uganda at large remains the media. 2001, the Ugandan press is flooded by daily headlines of rampant and overwhelming cases of children sacrifices by desperate people who wanted to make quick money, get life security over fear to lose jobs, assets and properties resulting from excessive consultations of witch doctors. In such a situation, the bold bishop David together with some courageous city pastors raised the bar to say no to these evil practices by even tackling the root and unveiling the cause being the fact that people were short of solutions to their problems. The Lord then forced his servant David to sacrifice his very early morning sleep, jump on a radio station, wake up families and lead them in a daily morning prophetic prayer to set up their mind to God and substitute idol worship and the use of witch craft with a complete commitment to God. This man, for the past 3 decades has been waking up earlier than 3:00 am to move into radio stations to speak to the nation and empower a huge generation even overseas through internet broadcasting, turning them from trusting cultural, ancestral and witch craft addictions to evangelical and heavenly mindset. After being hosted by Top radio for just a year due to the fact that it was a church based station with its own program schedules, Bishop David and his morning prayer hour program moved to a secular Radio station named SUPER FM where he stayed for 8 years before being forwarded to try other few stations which were not helpful still. DR. Bishop David Kiganda managed to inspire Millions of Ugandans, to wake up every morning, to listen to God's word, to adore, to worship and praise the almighty God, and thereafter prompts them into a daily morning Intercessory prayer, for their needs in replacement of idol worship, which used to be the usual practice of many Ugandans every morning before they could go for their daily duties. The result of this Radio morning prayer show is that it reduced Idol worship and eradicated Children sacrifice in the Nation of Uganda since the year 2001 to date. Bishop David's media impact has gone beyond expectations touching lives in tremendous ways, producing testimonies of miracle healing, deliverance, life changing and so on, fuelling a program called " BUJJULIZI SPECIAL " with all kind of evident testimonies of spiritual deliverance, behavior change, stable marriages with drastically reduced domestic violence, improved incomes, changed life style and focused life". Through his radio programs, many have given their lives to Jesus and everyone who could listen to him would never feel like stopping, resulting into many visiting the FOCUS MEDIA libraries to get full copies of his impacting sermons being that the time allocated by the radio stations was never enough. Bishop David went ahead and joined some Television stations in Light House Television which is a sister to the American TBN, The UBC and few others with wonderful programs that caught millions of people watching and being blessed. After almost 20 years of radio ministry via hired radio stations, Bishop David Kiganda who has never rested until the visions he receives from God come true, awakened with the help of some few local partners, the need to have his own Radio station for ministry to try and meet the hunger and thirst of this huge generation which knows that the return of Jesus-Christ is soon and that the word of God is the only weapon that can strengthen in fighting these evil days. 2009, the 93 KINGDOM FM, a branch under the Kingdom Broadcasting family was then created with the satisfaction of a huge audience that has even emerged to be the best listeners of Bishop David's Lunch Hour programs highly rated and awarded by the IPSOS Company in the last few years. The KINGDOM BROADCASTING FAMILY never stopped on the birth of the radio station but went ahead to create the KTV which is a Television section. These two media sections have been transforming lives and have not left many untouched up to now, regardless of their social status, race, age, faith, social class and economical standards thus leaving the agenda of the Great Commission accomplished as it is ordered by our lord Jesus Christ himself in Matthew 28:18-20. The national prayer day, an event that was born 16 years ago, gathering the whole nation of Uganda in different stadiums was born as a result of the Christian and non-Christian families requesting to have time every end of the ongoing year and start of the coming year in the presence of God, being ushered by this humble and listening servant. The president of Uganda, His Excellence, Yoweri Kaguta Museveni did not make an exception as he joined the event at Nakivubo stadium in 2016 to even sanction the official opening of the KTV and make his remarks to acknowledge the brave work that Bishop David Kiganda has done for the country through media and church ministry. Behind every strong man, stands a stronger woman, pastor Cindy Kiganda joined the media ministry as well, being in the board of directors at the KINGDOM BROADCASTING SERVICES. Challenges are many to sustain such huge investments and HIS KINGDOM BROADCASTING SERVICES has not been an exception. In the gospel of Luke the chapter 5 verses 5-7, Jesus commands peter to throw his nets deeper for a big catch which he obeys without knowing that his blessing will become more challenging as the number of fishes began to tear the nets a part as he was still enjoying the miracle. Partners were then meant to come and save this miracle that could easily slip away rounding the whole heroes' crew to zero. Obeying God for this huge dream come true of having HIS KINGDOM BROADCASTING SERVICES was not a mistake but at this junction where it is evident that the nets are overloaded and ready to be torn apart, not calling for partners in support to handle this blessing will be a lifetime blunder. The whole nation of Uganda beyond any doubt is benefitting from these Twin media sections performance and need to uphold them the same as in the bible, where Moses had a strong mission from God to deliver the children of Israel from Egypt and needed the support of Aaron and UR to keep his hands up; the more they kept them up, Israel was victorious. Our request today is that you stand with us to become AARON or UR to sustain and support the continuity of these media investments that have impacted more lives than you can imagine and God will bless you abundantly. Apart from his normal usual Church services, DR. Bishop David Kiganda also runs a Vibrant Lunch hour Fellowship with a purpose and a vision of encouraging, motivating and impacting the market place community on daily basis at the CFC home church. Bishop David believes in miracles that are performed in the name of Jesus Christ, as it is written in Mark 16:17-20.